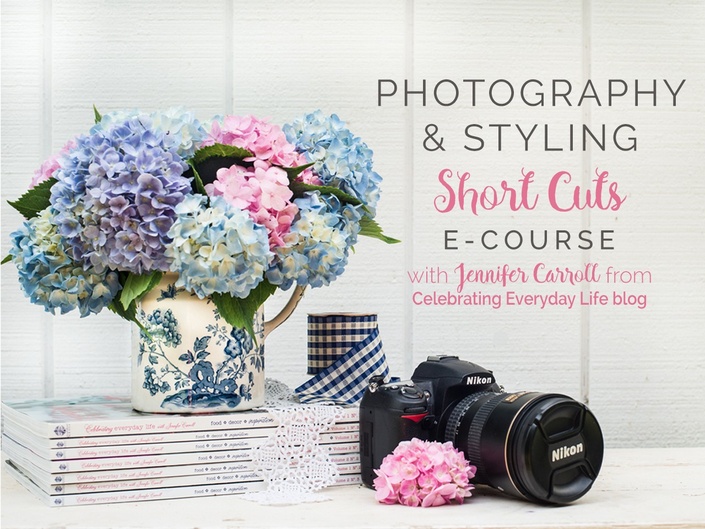 Photography + Styling Shortcuts
How to take magazine worthy photos easily!

Are you struggling to get your photos to match up with your creativity? Have you tried and failed? Perhaps you think it's too hard, too late, you're too old, too young, not smart enough, or some other lie? But the truth is - YOU CAN DO THIS!
Jennifer Carroll knows all too well how scary it can feel to have a vision in your heart but not be able to effectively get it out of her head and onto the page or screen. Through personal stories and practical action plans, she inspires and empowers women to pick up their cameras and learn a skill that can make real and lasting changes to their personal and business goals, their homes, families, and even their finances!
The Photography & Styling Shortcuts e-course is
real, honest, and speaks to the heart of the matter—
helping you change your life with a camera
and live the life you've always wanted!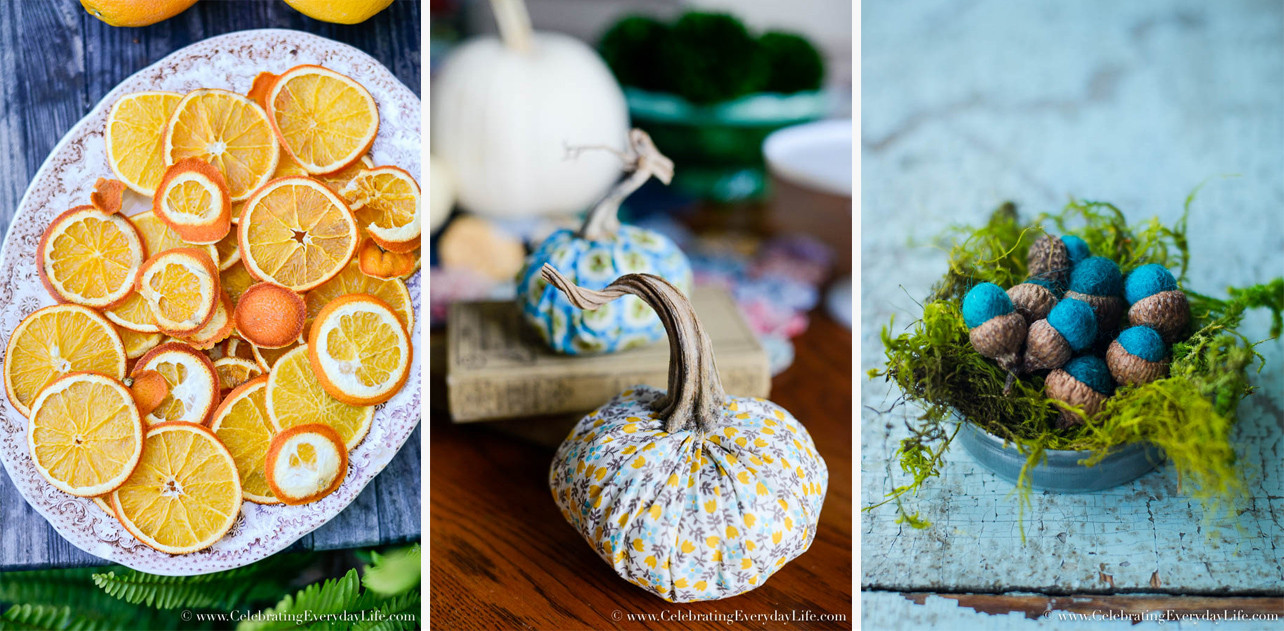 -- BUT WHAT WILL I LEARN? --

Jennifer will help you:
• Take the seemingly overwhelming concept of "magazine-worthy" photography and break it down into an easy to follow framework for styling, capturing, and organizing great photos, even if you are brand new to photography.
• Gain an understanding of the key settings and elements of great pictures, so you can avoid the frustration and pain of images that are less than your best.
• Establish a photography routine and shot list that will make each shoot more efficient and productive without more effort.
• Organize your photos so that you can easily store and quickly find them.
• Become more purposeful with your time and your business by eliminating overwhelm, save money since you are taking amazing photos yourself, and become a more well-rounded and creative artist.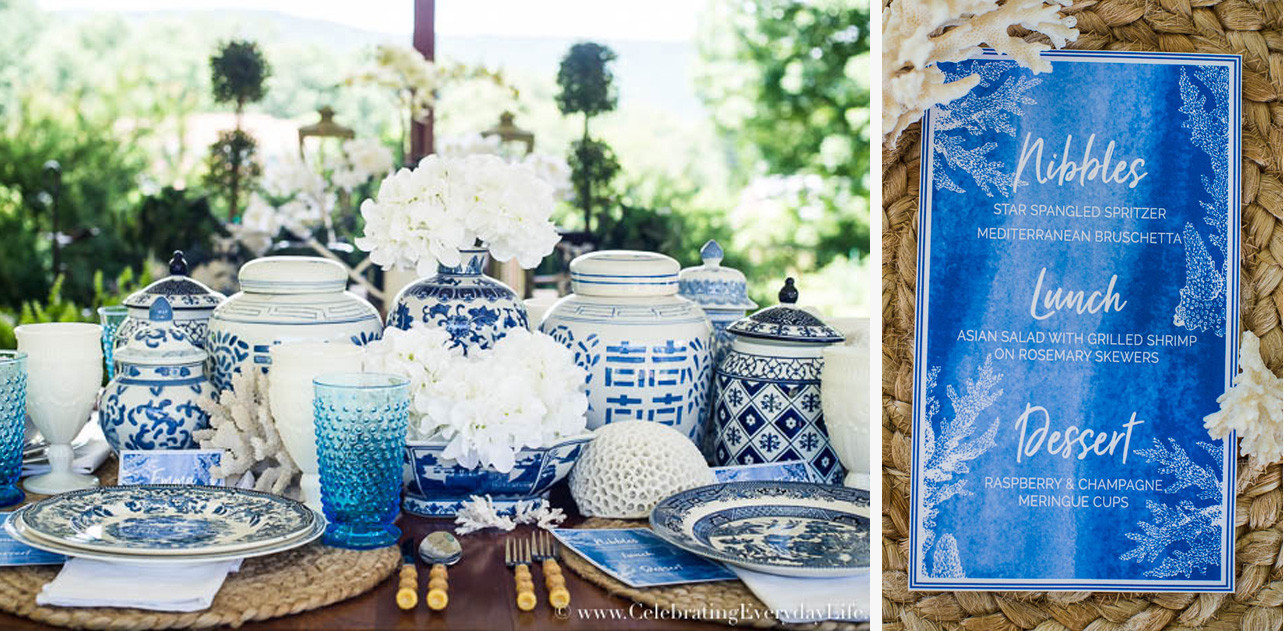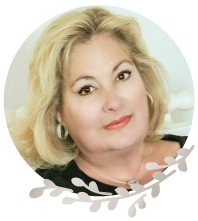 "To say that I learned new things by taking Photography + Styling Shortcuts that will make me a better photographer and stylist is quite an understatement!

I've been taking photographs for years and thought I had most of the technique down. Not even close! I garnered so many new techniques and shortcuts for taking pictures and for styling that I never thought about! Jennifer not only taught the basics in an easy to understand way but added so many useful tidbits like what was in her camera case and the best tripod to use. Such good information!
I also liked that I could print out everything she was talking about in each lesson to read and use over and over again. She even had a place for notes! Very well done!
I must admit, her styling section was my favorite. Oh, I loved learning how to train my eye and I'll be using Jennifer's techniques from now on! I only wish I knew this when I first started styling for my blog.
From lighting to food styling and beyond Photography + Styling Shortcuts gave me tons of useful tips and doable ideas. And it inspired me to be more creative.
Thank you, Jennifer for Photography + Styling. I've taken many very expensive courses on both and yours is BY FAR the best!!!!
I give Photography + Styling Shortcuts my very highest recommendation. If you want to be a better photographer and/ or stylist this is a must-take course!"
- Yvonne Pratt, StoneGable Blog + Decorating Tips And Tricks Podcast
You're future can change, starting now...
It truly is not hype when I say that learning to take great photos changed the course of my life. It opened doors for me to see my dreams come true. Being able to walk into a store and pick up magazine after magazine off of the rack and see MY WORK on those pages has happened (and continues to happen!) because I learned these skills.

I have the same dream for you! I want to help you take REAL steps that can change your tomorrow.
To give you HOPE that your dreams ARE possible.
The good news is that you don't have to start the course today. You can purchase it now and schedule time in your calendar whenever it is convenient for you to begin.
Once you purchase the course it is yours forever and is available 24/7 for you.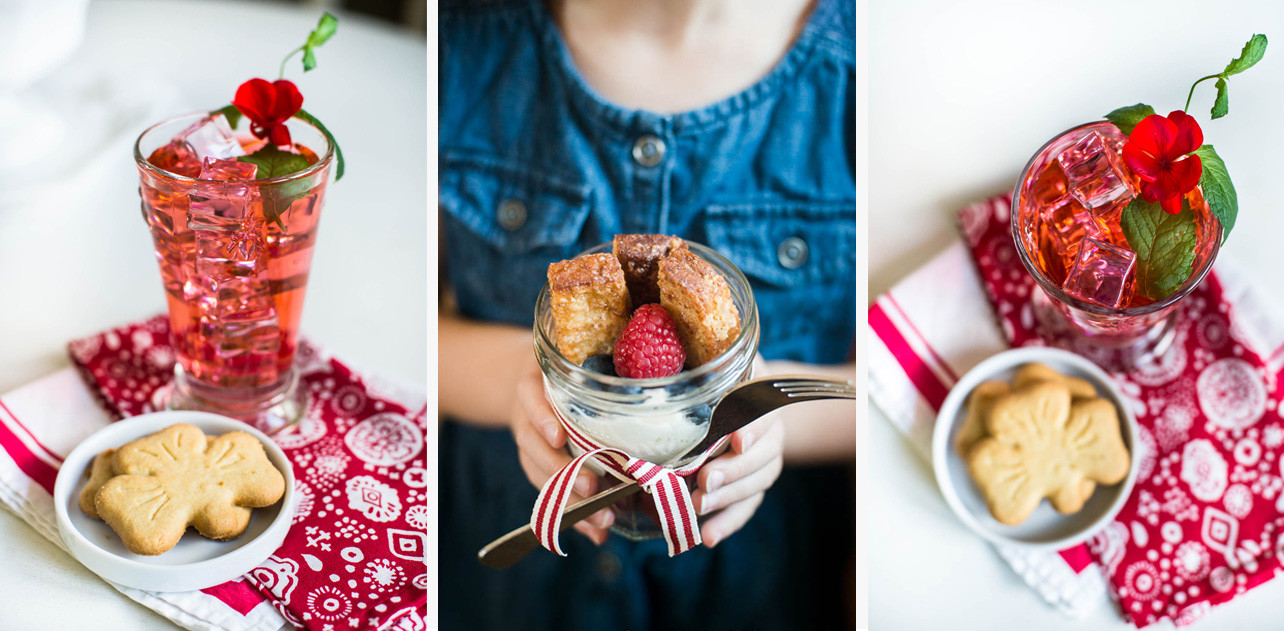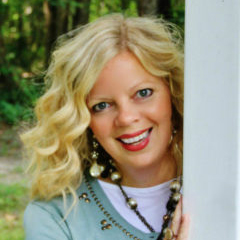 "I'm so excited about this course! I have known Jennifer Carroll for over four years and her course is one of the best photography courses I've seen. It's full of insider tips and helpful hints and will have you taking pictures like you work for a magazine before you are through."
- KariAnne Wood, Author + Blogger, Thistlewood Farms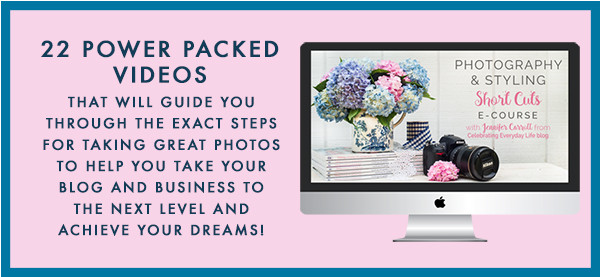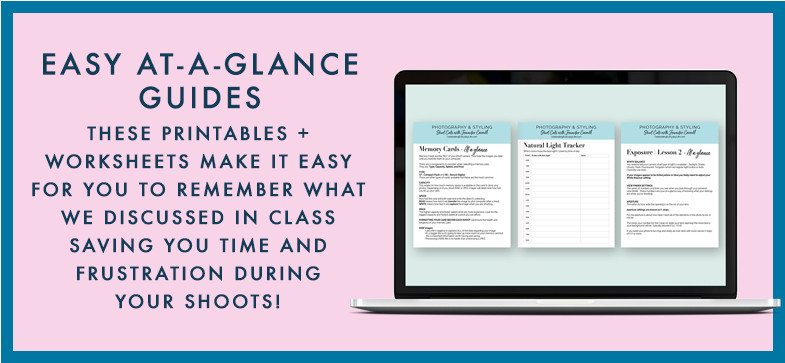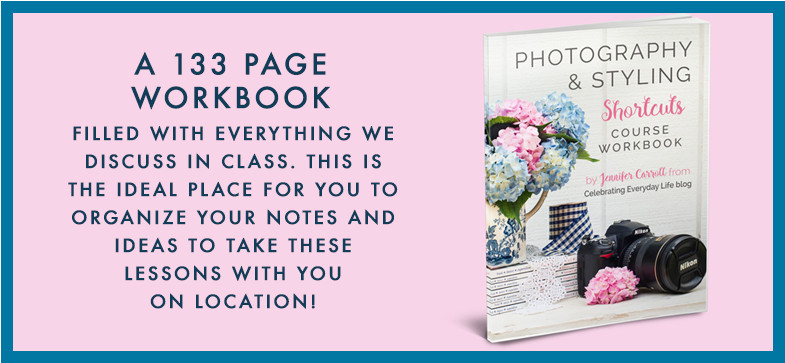 It's all of the info you need to start styling and taking better photos today!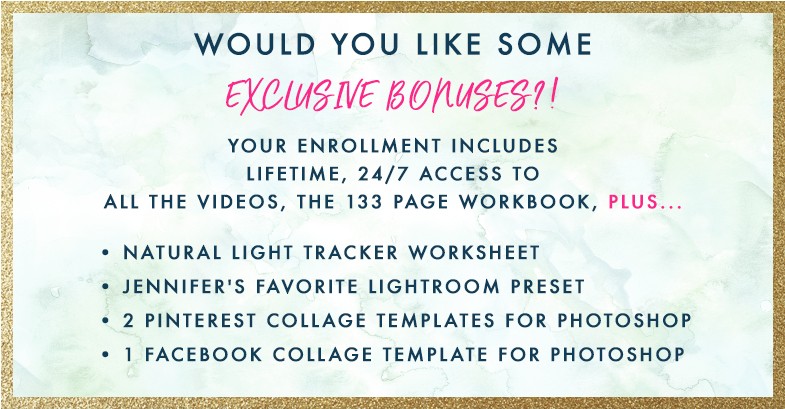 The class is built on the Teachable platform. An easy-to-navigate website where your classroom is anywhere you can access the internet! You simply log in and all of the modules and lessons are organized and waiting for you. It will even remember where you left off!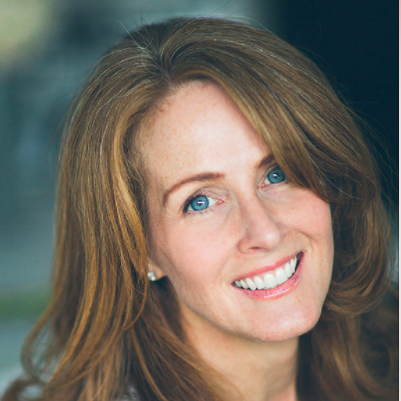 "Jennifer has done ALL the hard work for you! If you want to take absolutely stunning photos, but have lots to do & no time to waste this course is for you.

From novice to advanced every photographer will benefit from the knowledge & expertise Jennifer shares. Her beautifully designed and easy to follow course will up your photography game immediately.

Straight forward, actionable & effective. Jennifer makes taking professional grade photos a snap!"
- Kelly Wilkniss, Author + Blogger, My Soulful Home

Want to get a feel for what the course is like? Click preview on the video below to watch the Introduction video!!

Course Curriculum
Module 1: Foundation
Available in days
days after you enroll
Module 2: Shooting in Manual
Available in days
days after you enroll
Module 3: Lighting + Learn from the Pros Tip!
Available in days
days after you enroll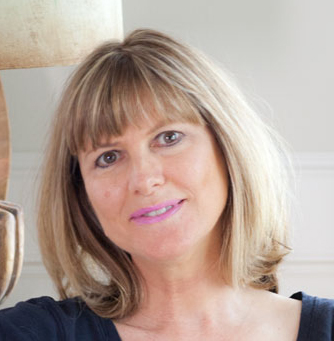 "The Styling and Photography Shortcuts class is a fabulous class for anyone wanting to learn photography. Having taught photography classes for over 15 years, I appreciate that Jennifer focuses on results and that you need to get your photos right rather than a lot of technical concepts that most people don't necessarily need to understand.
The course covers what you need to know, without overwhelming participants with technical jargon. She gets to the point quickly, so your time is well spent.
If you are wanting to up your game or you plan to start a blog, this is for you. She has a module on lighting, which I believe to be the most important lesson for any photographer wanting to improve.
After covering settings for your camera, the course also covers styling which can also be quite tricky. I wish I had access to a course like this when I was learning. It would have saved me many hours of mistakes."
- Anita Joyce, Author + Blogger, Cedar Hill Farmhouse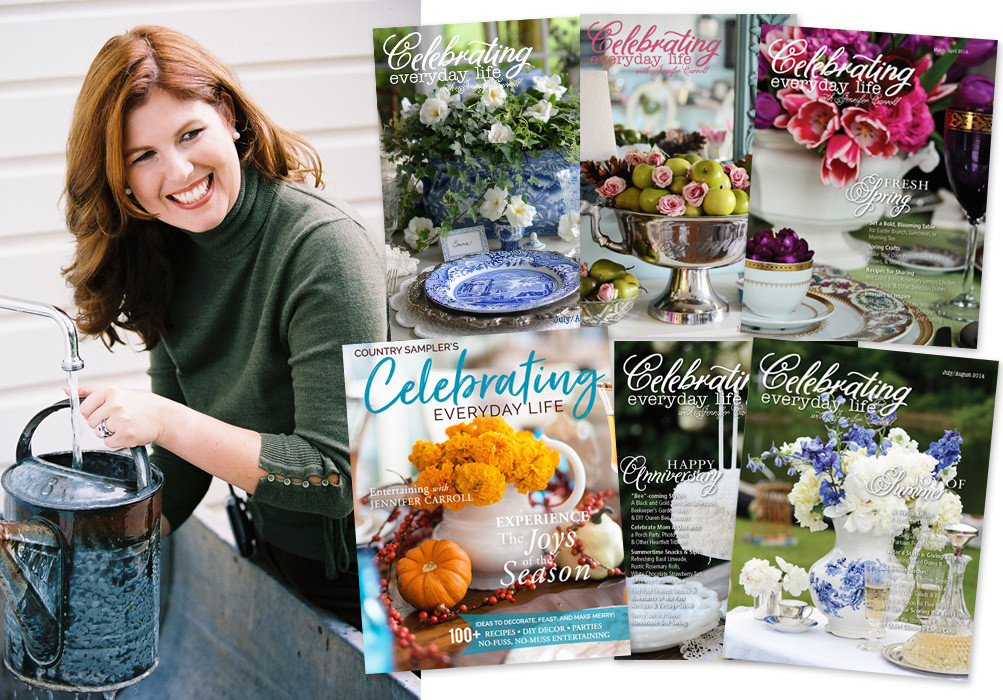 Hello, I'm Jennifer Carroll from Celebrating Everyday Life blog. I am a photographer, national magazine editor, author, designer, and more... but I didn't start out here, not at all!
I have always been a creative person, but very soon after my daughter was born, I found myself suddenly divorced. I was a single parent with a newborn and a desperate need to support myself and my new baby. To say I was motivated would be an understatement.
I hoped it was possible to make a living doing something I loved while also having a flexible schedule to be an engaged mommy and make us enough money to pay our bills each month.
I had repeatedly heard the saying that "Content is King!" in blog-land so I dug in and devoured every single piece of information I could find on photography so that my images would be able to compete.
It took time and effort. I had to sift through so much information that wasn't pertinent to what I was doing, and there were days (weeks, months!) when I wanted to give up. But I kept at it, all the while wishing someone would show me the steps that were relevant to what I needed to know for lifestyle blogging - my niche.
In time my efforts paid off - big time! I am now a work-from-home mom who pays our bills doing what I love! But now that I'm on the other side, I want to stop and give you the help I always wished I had had on the journey!
So I proudly present to you my Photography & Styling Shortcuts e-course. Everything I do - my equipment, settings, planning process, styling ideas, shot list, file organization and post-production workflow to create the images that you see on my blog and in the many magazines that I work with regularly!

I show you what I do so that you can do it too! I know that if you apply the information here, you will improve and I pray that then you will begin to achieve the hopes and dreams that you have hidden in your heart!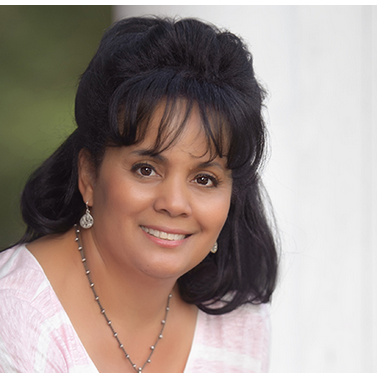 "Jennifer Carroll has a knack for making everything she shoots, downright gorgeous. Whether it's food, entertaining or home décor, Jennifer's effortless photographic style is inspiring, inviting and amazingly approachable. Now, Jennifer is sharing how she does it.

In her new e-course, Photography + Styling Shortcuts, Jennifer wastes no time, cutting right to the chase giving you the tools you need to produce the kind of work you've always wanted to. She generously shares the secrets to her own photographic success while hitting skills you need to come out of the gate running. I know first-hand about Jennifer's generosity of spirit and this e-course is an extension of her trademark sensibility, focus and commitment to sharing what she knows with others.

Photography + Styling Shortcuts includes tricks-of-the-trade tips, editing techniques, workflow and organization solutions and practical exercises that you can employ right away to improve your photography and styling efforts today.

You won't get lost in technical-hard-to-understand jargon because Jennifer's approach to photography and styling is pleasant, easy to follow, easy to understand… and most importantly it sticks.

Transform your photography and gain new confidence while also taking your creativity to new heights with Photography + Styling Shortcuts. You'll have a blast doing it."
- Lisa Tutman-Oglesby, Blogger, Celebrate-Creativity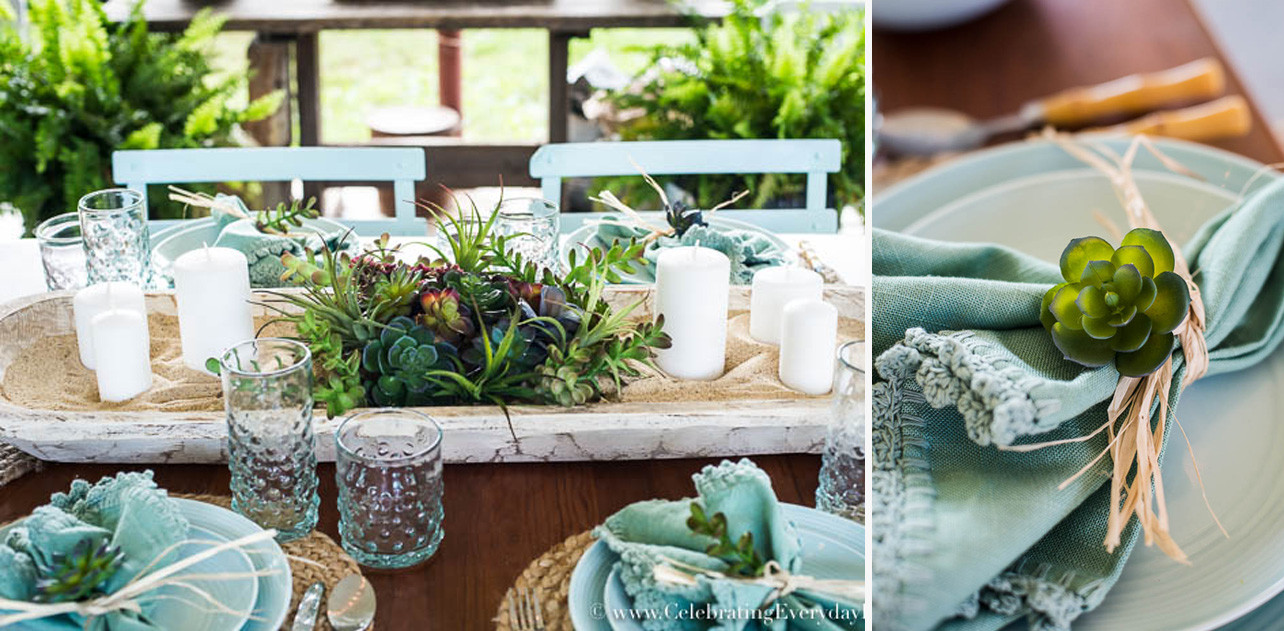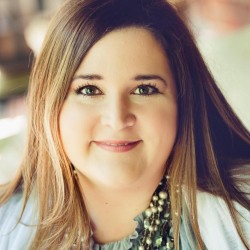 "I just thought I knew a lot about photography and styling until I took Jennifer's class! This course is a treasure trove of styling secrets to create magazine-worthy images and showcase your decorating talents. I'm excited to put Jennifer's advice in action and take my photography to another level."
- Beth Bryan, Blogger, Unskinny Boppy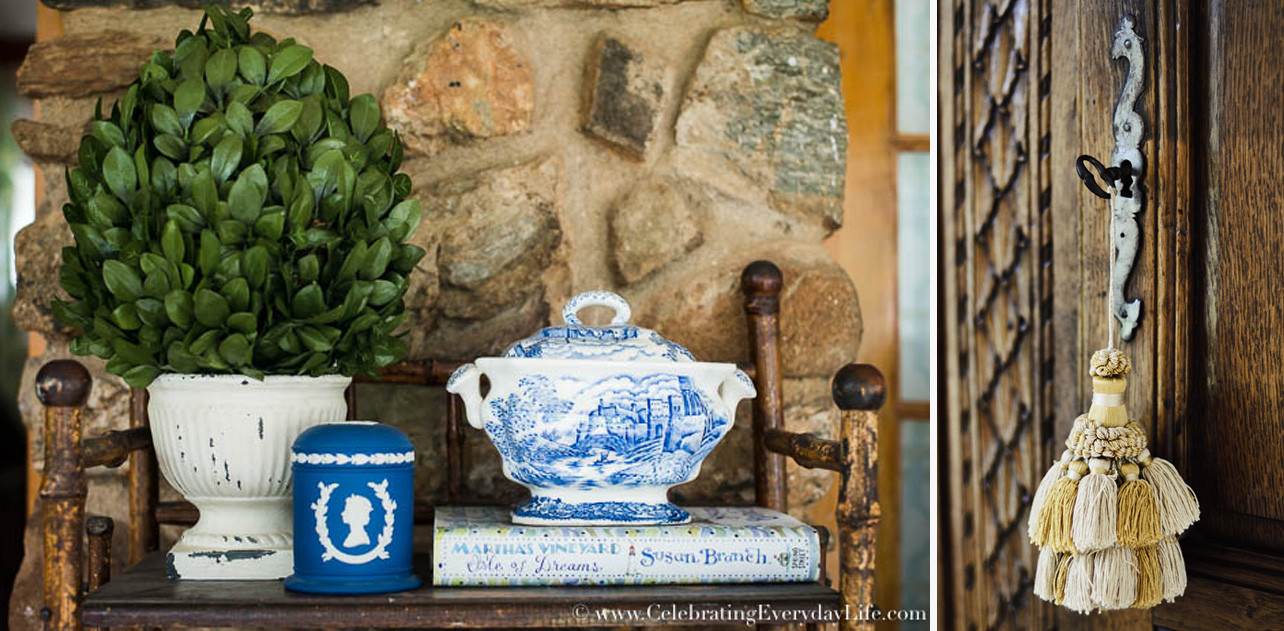 Frequently Asked Questions
When does the course start and finish?
The course starts now and never ends! It is a completely self-paced online course - you decide when you start and when you finish.
How long do I have access to the course?
How does lifetime access sound? After enrolling, you have unlimited access to this course for as long as you like - across any and all devices you own.
What if I am unhappy with the course?
We would never want you to be unhappy! If you are unsatisfied with your purchase, contact us in the first 30 days and we will give you a full refund. When requesting a refund, you must provide proof that you've completed the modules and made steps to implement the lessons. Like anything worth achieving, the course will only yield results if you put in the work and implement the strategies described. We are confident that if you follow through and complete the work, you will begin to take better photos!
How do I access the course?
When you register, you will receive an enrollment email with your unique login information for the video-based course.
What format is the course?
The course is hosted on Teachable and is a series of videos accompanied by a digital course workbook. Everything discussed in the videos is included in the workbook so no matter what your learning style is you will be able to absorb what is being taught.
Do I have to buy this course? Can't I just find this info for free online?
Of course, you could try to pull together all of the bits and pieces of my photography strategy from various sources around the web, but I would be willing to bet that they would not be nearly as comprehensive and detailed as the in-depth training you'll receive in this course. It took me years and years to learn all of this and cost me significantly more than what I'm offering the course to you for. Here I save you money and time because I've pulled together everything you need to know and cut out all the fluff! It's the shortest route to taking your photography to the next level all in one place.
Do I have to have a Nikon to do this course?
No, not at all! I shoot with a Nikon and you'll be seeing me use mine, but you can apply what I am teaching to ANY DSLR camera that allows you to shoot in Manual mode.
How much do I have to know about my camera to start this course?
Actually not that much. I am going to take you through every step of learning how to shoot in Manual Mode. It might actually be easier for you if you don't know that much about the different modes because you will be more ready to make the jump with me because you'll have nothing to compare it too.
I've been taking photos for a while and my pictures are ok, is your course for me too or just absolute beginners?
If you are a seasoned photographer, this course might not be for you although you might find a golden nugget or two in here! Personally, I believe in being a lifelong learner, and I know I am constantly learning new tips and techniques to make my photos, styling, and post-production systems faster. But if you have hit a plateau with your photography and are looking for help to take it to the next level than this course is for you!
Your Instructor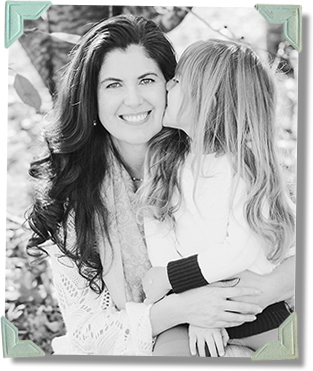 Hello, my name is Jennifer Carroll and I blog over at Celebrating Everyday Life. I began blogging as an extension of an event planning business I had back in 2008 because blogs looked like fun. Little did I know that that fun after-thought of my business would one day turn into a thriving, full-time business that would support my family!
I am passionate about helping women live their dreams and be all that God created them to be. I never had a good plan to follow when I was learning and I knew if I ever figured this business out, I would do all I could to help those around me succeed faster and smarter. This course is born out of that hope and dream for you!
When not at my computer you can find me sipping sweet tea, taking photos, and thanking God for his goodness as I meander around my dream-come-true home on my little farm in Virginia with my darling daughter, saintly cat, and our fierce and feisty dog named "Mr. Darcy!"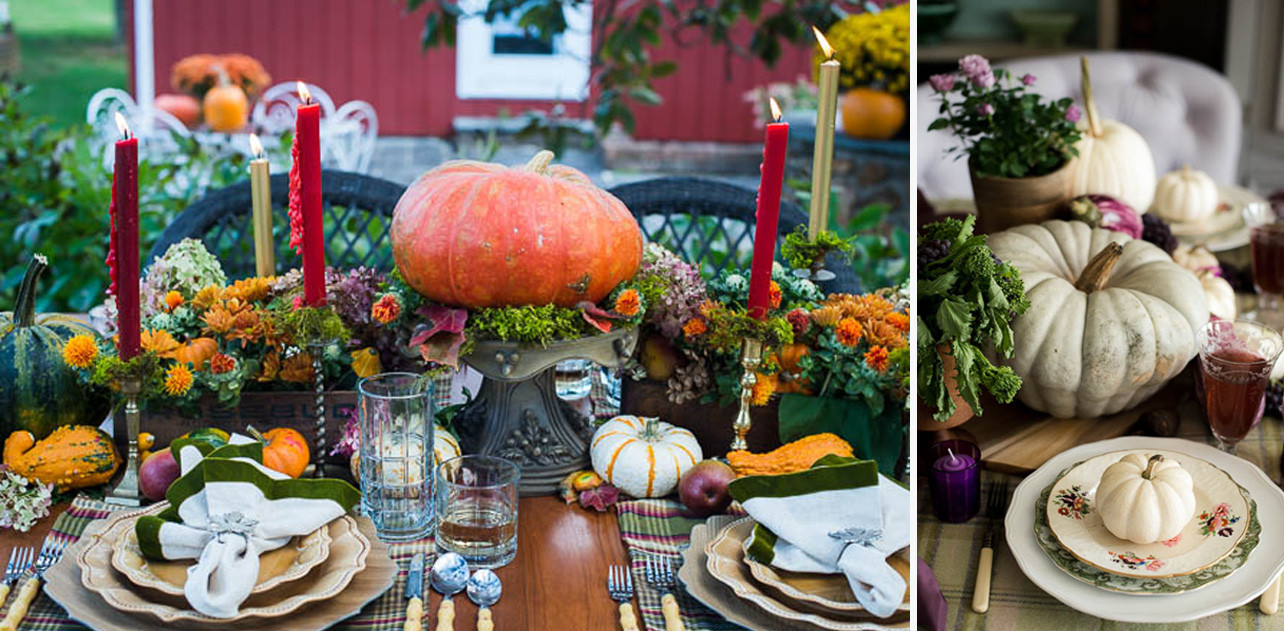 Still undecided?
Photography & Styling Shortcuts is perfect for you if…
You have a blog or online presence but are having trouble taking it to the next level.

You've wanted to (and maybe tried!) to improve your photography skills, but the technical jargon and all the other elements of taking better photos seems overwhelming, and you need someone to guide you through the process.
You understand that it will take work and realize that if you follow these steps and practice, practice, practice you will begin to improve and begin to move your business and likely your income forward.
You want your photos and your blog to stand out in your niche.
You're looking for a proven, effective system to take better pictures that you can learn quickly and easily!
You love your blog or online business you are building and nothing excites you more than being able to reach more people, help more people, and increase your income! Hooray!! Let's do this!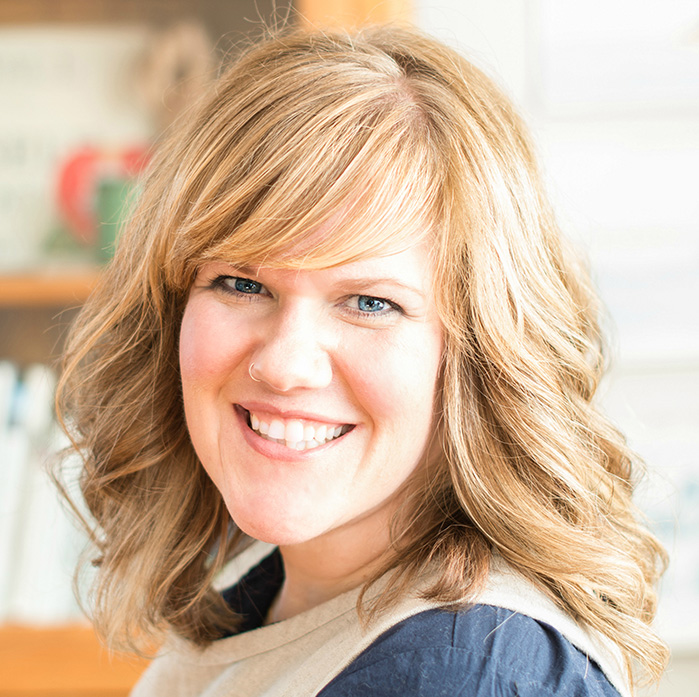 "All I can say is that I wish this was around when I first started by business and blog! Jennifer offers practical, easy-to-follow tips and advice that will be so valuable to someone who needs to share their work online through photography."
- Marian Parsons, Author, Designer, + Blogger, Miss Mustard Seed